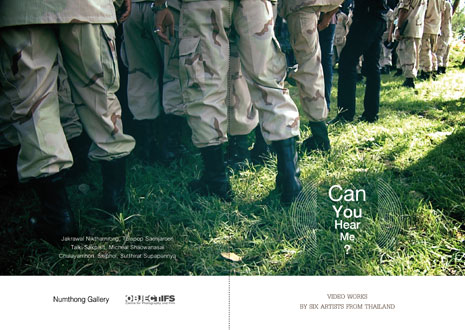 Can You Hear Me?: Video works by six artists from Thailand
Curated by:
Loredana Pazzini-Paracciani
Video works by:
Chulayarnnon Siriphol , Jakrawal Nilthamrong, Michael Shaowanasai, Sutthirat Supaparinya, Taiki Sakpisit and Tulapop Saenjaroen
Objectifs Centre for Photography and Film, Singapore
22 November - 21 December 2012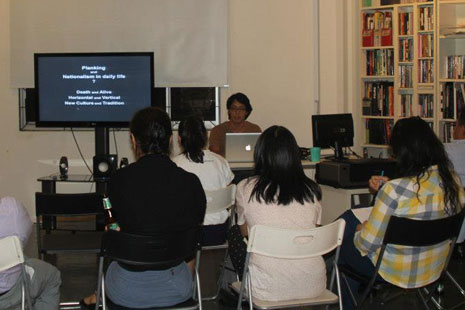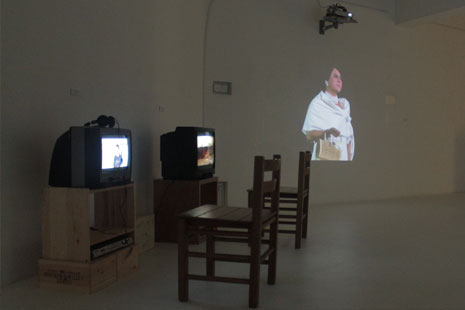 Numthong Gallery, Thailand
9 February - 9 March 2013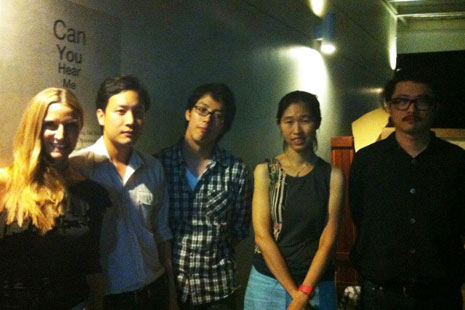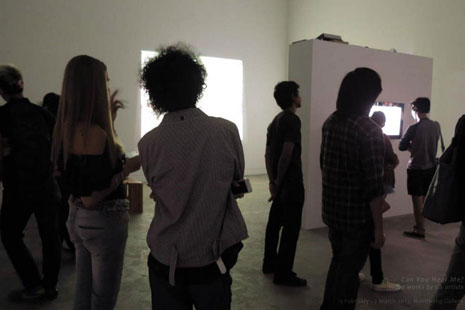 The non- confrontational nature typical of the early Thai video experimentation of the 90s has morphed through the recent social clashes and political impasse into a new form of dissent and documentation. While bringing together two generations of Thai artists, as desirable in a country where senior and emerging artists are concurrently making art, this exhibition becomes the platform where to explore the metaphysical concept of Documentation thru Conversation. The works feature dare either literally based on the documentation of certain events by using a colloquial narrative as research method and actual shooting format and videos that document the idiosyncratic Thai society by critically addressing its social, cultural and historical background. Finely knighted together these works critically entice the audience into new and unfamiliar grounds while engaging them, and the artists, into a colloquial and informative narrative.

FEATURE FILM


SOLO EXHIBITION