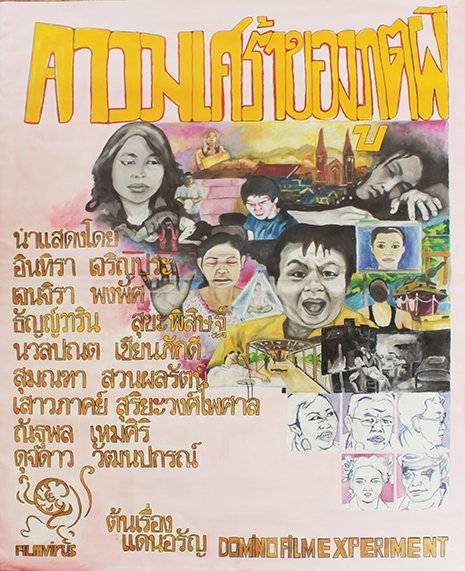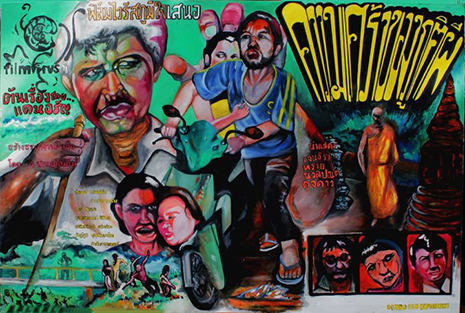 Insurgency by a Tapir
2016 / sound / color / experimental fiction / 105 min
co-directed by Wachara Kanha, Ratchapoom Boonbunchachoke, Chaloemkiat Saeyong and Chulayarnnon Siriphol
Synopsis
"Insurgency by a Tapir" is a part of "Domino Film Experiment"
For the first time in Thailand, an award-winning, highly respected writer fearlessly joins in an experimental project with short film makers. To revolt against obsolescence of literary-filmic convention, the project transforms into joyous improvisation of literature and cinema, fabricating complex interplay of words and visual and sound signs. Inspired by a short story written by the writer, 4 short film makers further the original story into unknown territory, push it to the extreme imaginable, eventually resulting in a feature-length film under "Domino Film Experiment" Project. The first film in the project is based on the short story by Dan-arun Saengthong, "The Melancholy of the Spirit".
Dan-arun's short story is about a good-hearted ghost inhabiting on the small bridge over the canal in the countryside village. On the bridge, there is a small pieces of glass which can hurt those who cross the bridge. The ghost desperately tries to tell people to pick up that piece of glass away. He cannot pick it up by himself due to his immaterial self. He tries to tell a monk, a politician, a teenager, an artist but no one is able to hear him because everyone is so indulged in their own mind and only hear themselves talking. A monk wants money from villagers. A politician wants to win an election. A teenager wants to buy a motorcycle. An artist wants to make good painting. Finally, there is a small girl crossing the bridge. She can hear the ghost because her mind is pure. She takes the piece away from the bridge. At the end, the ghost is very happy.
For Insurgency by a Tapir, we interpret the idea of ghost in the short story as a victim of invisible power. In this film, it's about a filmmaker, Wachara, who make black&white film. Later, his film is banned by the film board. He, then, disappeared from the country and is spotted travelling to many countries and places as an exile. On the other hand, the story continues to follow one of the film board's member, a loving story about father and son.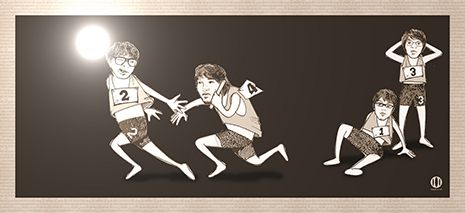 แนวคิด Domino Effect = 4 ผู้กำกับวิ่งหนัง 4 x 100 ผลัดกัน แต่ง-ต่อ-เติม ทำหนังคนละเรื่องเดียวกัน
ครั้งแรกในประเทศไทยที่นักเขียนระดับแนวหน้า รวมใจลงแขกกับนักทำหนังสั้นแบบไม่เกรงใจสูตรคร่ำครึ ปฏิวัติการดัดแปลงวรรณกรรมรูปแบบใหม่ ให้เป็นการด้นเกมแห่งเสียงอักษรไหลสุดขอบจินตนาการภาพ ด้วยโจทย์ต้นเรื่องของนักเขียนที่จุดประกายให้คนทำหนังสั้น 4 คน ต่อ-แต่งเรื่องเล่าตามใจชอบ เกิดเป็นหนังยาว 2 ชั่วโมงในวงเงินเพียง 5 แสนบาท ท้าทายการสร้างหนังในระบบธุรกิจ เพราะทุกคนสามารถมีสิทธิ์สนับสนุนหนังโดมิโน่ ด้วยการร่วมสมทบทุนสร้าง
แผนงาน "ปฏิบัติการหนังโดมิโน่" ของ Filmvirus ในโครงการขั้นแรก หนังโดมิโน่จะประกอบไปด้วยหนังจำนวน 3 เรื่อง คือ
1. หนังจากโจทย์ของ แดนอรัญ แสงทอง
2. หนังจากโจทย์ของ สุชาติ สวัสดิ์ศรี
3. หนังจากโจทย์ของ อุทิศ เหมะมูล
แต่ละเรื่องกำหนดงบประมาณสร้างไว้ที่ 500,000 บาท (ห้าแสนบาท) แต่ละเรื่องประกอบด้วยผลงาน 4 ส่วนจากคนทำหนัง 4 คน ซึ่งมาร่วมใจ ต่อ-แต่ง-เพิ่มเติมเรื่องจากโจทย์และตัวละครดั้งเดิมของนักเขียนแต่ละท่าน
หนังเรื่องแรก (หนังโดมิโน่ เรื่องที่ 1) จะเริ่มสร้างจากโจทย์ต้นเรื่องของ แดนอรัญ แสงทอง ซึ่งในกรณีนี้เป็นบทหนังส่วนแรกความยาว 14 หน้า ที่ส่งมอบให้คนทำหนัง 4 คนไปสานต่อเรื่องจนจบเป็นเรื่องยาว
หากผลงานเรื่องแรกลุล่วง และมีทุนสมทบกำลังการผลิต จากนั้นจึงจะเริ่มดำเนินงานสร้างผลงานอันดับ 2 และ 3 นั่นคือเรื่องที่สร้างจากโจทย์ต้นเรื่องของ สุชาติ สวัสดิ์ศรี และ อุทิศ เหมะมูล
* อ่านเพิ่มเติมที่บล็อก
ปฏิบัติการหนังโดมิโน่ 4 สหาย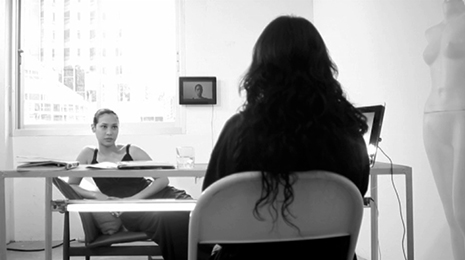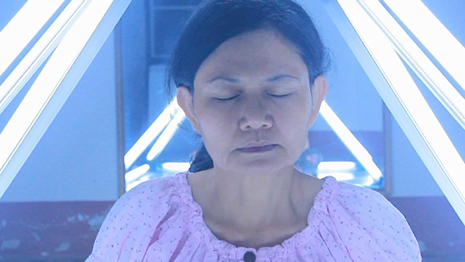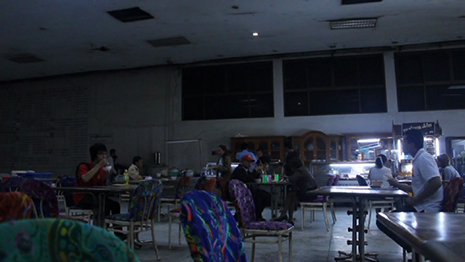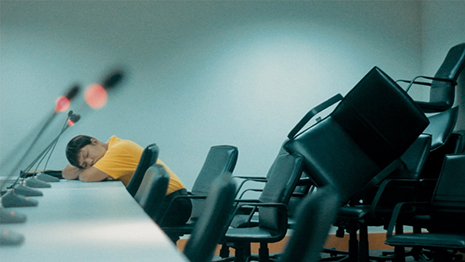 About Filmmakers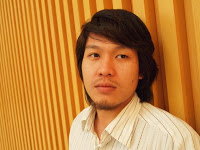 Wachara Kanha Born in 1985. Grew up and based in Bangkok. Graduating from the department of art design, majoring in still photography for art, Pohchang Academy of Arts. Wachara has been fascinated with art and cinema since youth. From his debut as a video artist in 2003, Wachara constantly amazes his audiences with the incredible number of works he directs each year. Unpredictably oscillating between experimental film and documentary, he tackles several issues throughout his wide-range oeuvre such as: the politics of space, the socio-political situation of Thailand, and the atmosphere of affect and memory. Some of his works are selected for local and international film festivals.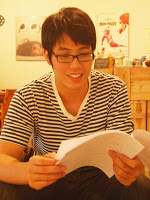 Chulayarnnon Siriphol Born in Bangkok, 1986. He is interested in exploring new possibilities in creating moving images. He is thus working between the role of a filmmaker and an artist, using video as a medium. His works range from short film, experimental film, documentary to video installation. Through these pieces, he questions the belief of virtue and ideal through sarcasm, illusions, and his own sense of humor. He won many short film awards. His works have been screened in many film festivals and exhibitions in Asia and Europe, including in The 34th International Film Festival Rotterdam, Netherlands (2005), the 26th Hamburg International Short Film Festival, Germany (2010), Can You Hear Me?, Objectifs Centre for Photography and Film, Singapore (2012), the 4th Moscow International Biennale for Young Art, Moscow, Russia (2014), The 5th Fukuoka Asian Art Triennale, Fukuoka, Japan (2014). He is currently living and working in Bangkok.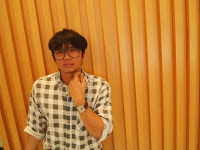 Ratchapoom Boonbunchachoke Born in Bangkok, 1987. Earned a degree in film from the faculty of communication arts, Chulalongkorn University. Ratchapoom works as a full-time scriptwriter, a film critic and occasionally seeks time to direct his own short films. Blending the practice of filmmaking and film studies together, Ratchapoom creates a distinctive space within short film circle in Thailand through his essayistic short films exploring the issues of postcoloniality of Thailand, gender and sexuality of Thai youth.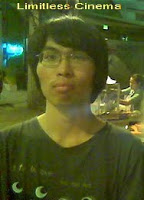 Chaloemkiat Saeyong (b. 1987, Bangkok, Thailand) He received a Bachelor Degree of Photography and Cinematography Technology from Rajamangala University of Technology in 2010. Chaloemkiat's works has been screened internationally, notably at Kunstvlaai: Festival of Independents (Amsterdam, Netherlands), and the Sri Aurobindo Centre for Arts and Communication; Transmissions '13 – A Festival of Independent Cinema (New Delhi, India). Chaloemkiat was named in Indian Auteur magazine's 2010 list of Top 20 Young Independent Thai Directors.
Award
| | | |
| --- | --- | --- |
| 2017 | • | BIOSCOPE AWARDS 2016, Best Thai film of the year, Bioscope Magazine, Thailand |
Film Festivals, Exhibitions, Screenings and Events
2016
•
•

•

•
The 20th Thai Short Film & Video Festival, 21 August 2016, Bangkok, Thailand
Screen Server No.1, 10 September 2016, Democrazy Theatre Studio, Bangkok, Thailand
Indies in Salaya, 2 October 2016, Srisalaya Community Theater, Nakhonpathom, Thailand
Filmvirus Wildtype: Middleclass, 26 November 2016, The Reading Room, Bangkok, Thailand
2017
•

•


Bangkok Underground Film Festival, 5 March 2017, Gallery VER, Bangkok, Thailand
BIOSCOPE AWARDS 2016, 11 March 2017, Bangkok Screening Room, Bangkok, Thailand


FEATURE FILM


SOLO EXHIBITION