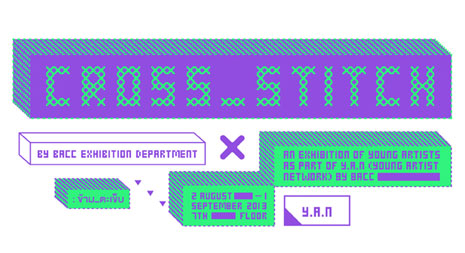 CROSS_STITCH:
A trans-conceptual exhibition to present the works of young artists
Exhibition by BACC Exhibition Department
2 August – 1 September 2013
Bangkok Art and Cultural Centre (BACC), Thailand
As a part of Y.A.N. (young artist network), a pilot project for young artists by BACC Exhibition Dept., CROSS_STITCH is an exhibition presenting the works of young artists invited through the eyes of the former generations. The exhibition aims to investigate a conceptual space for evaluating young artists through studying the perspectives of the established formers in order to consider various overlooked spheres. The project seeks possibilities to expand conceptual and physical networks that can be developed under the practical social condition, through multidisciplinary base using as a guide to study the current generation of artists, the project aims to promote researching and applying various disciplines of thoughts that can be crossed to support the young arts of the new generations.
As the state of being "young artist" comes together with the condition of being "in between" which means it is between the starting point to fully become a professional artist, to reach the desired condition, it is not easy for today artists. While this young generation brims with fast connecting skills, absorbing variant issues, assimilating to be their own creations, the structure of evaluating an artist to support him/her to perform their role in the society is sluggish and not prevalent. The action of artist in this generation then moves beyond the existing boundary out into the networks they could exist, reinterpret their own identity, and broaden their own definition and art.
When the artist's framework and domain expands into other realms, should the criteria to evaluate young artworks and artists be variable? What kind of supporting principles could sustain newborn artists of the next generations? CROSS_STITCH is the experimental exhibition to ask questions, to reexamine viewpoints pertaining to methods and reasons that are projected to artists in their early age. The exploration is the study of young artists through the eyes of former ones who departed from their early phase and made their career as acclaimed artists. Foregoing artists' attitude towards the younger ones is the stance gained through knowledge and insights while it is the visionary retrospect to their beginning in the past, it also could reveal the prospective ideas that can broaden concepts towards works and identity of young artists in the future.
'CROSS_STITCH' then is the experimentation of crossing boundaries between generations to discover factors and methods to converge the seam of thoughts, merge edges, and explore ways to support artists. The project proposes the attitude of approaching young arts and artists like 'CRAFT' that is organic, bounded with sensibilities, dynamically feasible, and open for other social and life aspects, as to offer the essence of art that truly relate to the young artists that communicate the contemporary concepts to public of this era.
Former Generation of Artists
Kamin Lertchaiprasert
Kosit Jantaratip
Thaweesak Srithongdee
Nipan Oranniwesna
Manit Sriwanichpoom
Wit Pimkanchanapong
Somboon Hormtientong
Sakarin Krue-on
Apichartphong Weerasethakul
Araya Rasdjarmrearnsook


Invited Young Artists
Kata Promsupa
Chulayarnnon Siriphol
Nuttapon Sawasdee
Tanatus Chailurn
Prokphan Pon-ngam
Pitchaya Ngamcharoen
Peeraphat Kittisuwat
Peeraphat Aukraphat
Fawalai Sirisomphol
Monrat Chasungnern
Supapong Laodheerasiri
Harit Srikhao
Hiranpruek Trichakraphop
Atikom Mukdaprakorn
Anupong Charoenmitr
Ukrit Sa-nguanhai
ubatsat
Ekkalak Satidtawat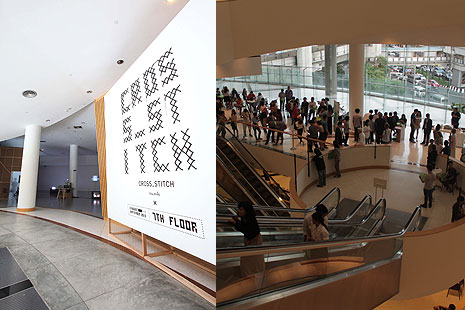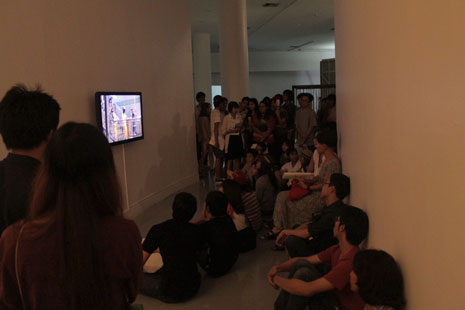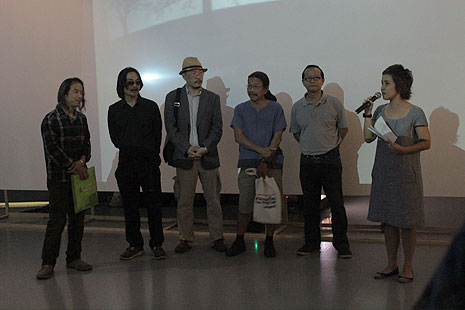 FEATURE FILM


SOLO EXHIBITION